Truck Caps & Lids
LINE-X of Madison is proud to offer the best brand of Truck Caps and Lids.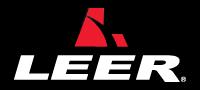 LEER Truck Caps and Tonneau Covers
LEER fiberglass truck caps (or camper shells) and tonneau covers provide pickup truck owners with the ideal way to secure and transport cargo. Custom-designed to fit virtually every pickup on the road today, LEER toppers can enhance the value and usefulness of every truck on the road.
Visit the Leer Truck Cap Home www.leer.com
*Vehicle color match included in price*
Used truck caps and Tonneau Covers in stock. CALL to see if we have a match for you!
Please call or Email us for current prices.